'Keeping Britain on the Move'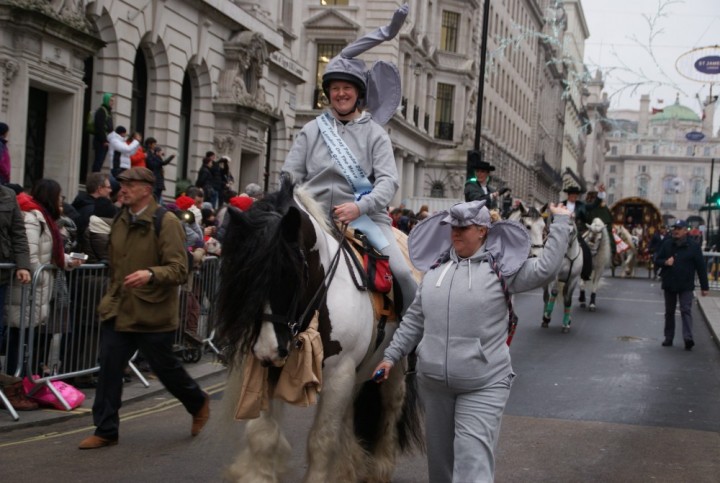 Tonka ridden by Lucie Evans
With a mane as long as most horses tails, Tonka is a wonderful sight with his locks flying in the wind. This is their second year in The Parade.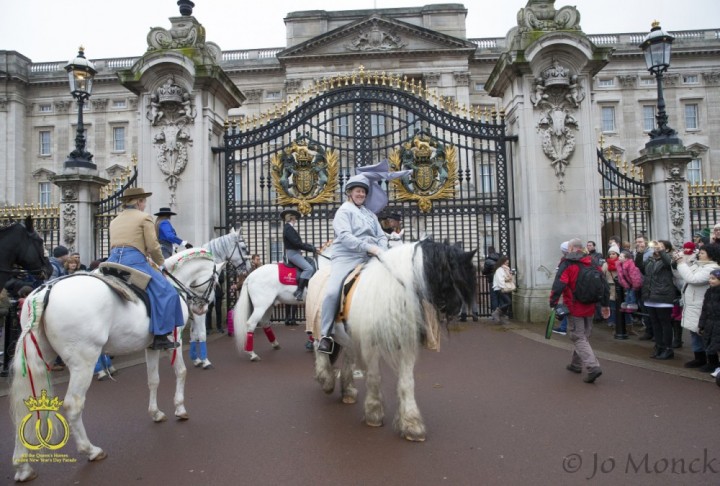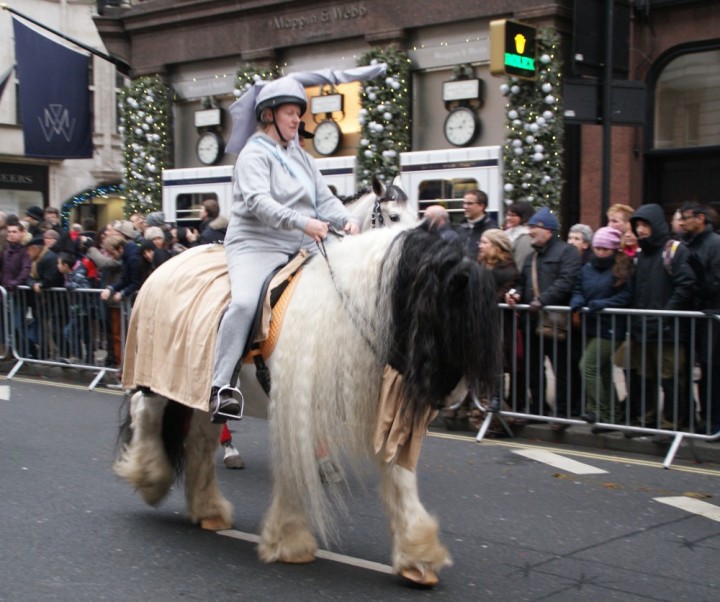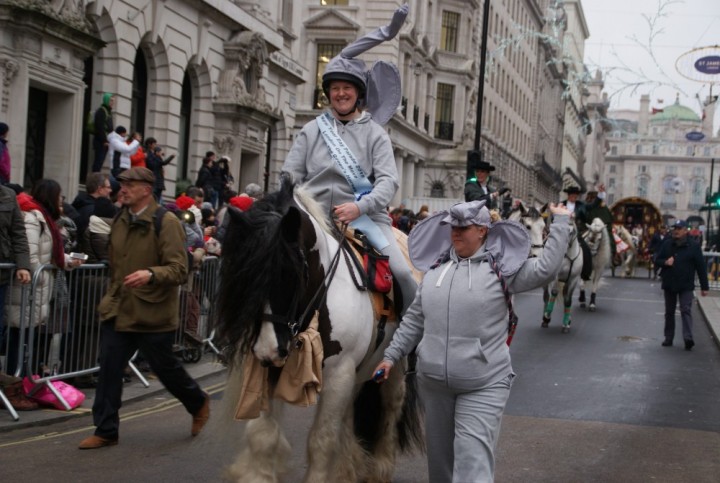 The London Chimney Sweeps
'Keeping the home fires burning'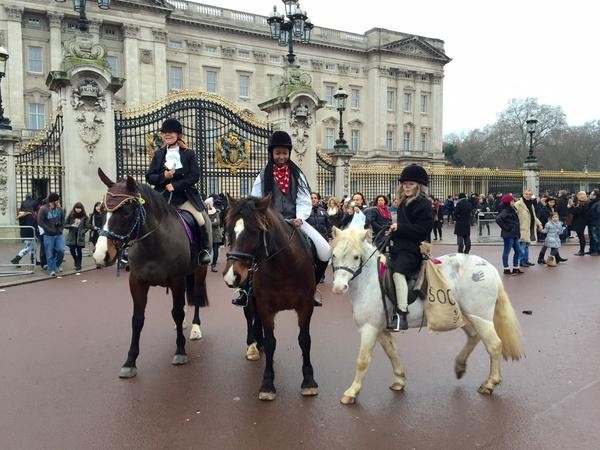 Photo: Olivia Knight
lt to rt: Maddie ridden by Dawn Fullerton. The Bay ridden by Miriam Aubrey. Hollie ridden by Vera Palacio
Maddie snapped her Achilles tendon and was not able to be ridden for 6 months for 6 months, she changed, into a crazy mad mare, couldn't ride her for about 2 years. Everyone told me to part with her. After getting some help from Jason Webb we turned a corner, but never thought I would ever be able to attend such a hustle bustle loud event. I only got her hacking out a few months ago. Was so proud of her...............next achievement start jumping again.
The Bay in the middle is ridden by Miriam Aubrey aged 13. Dawn met Miriam when she was 4 and had never sat on a horse. She has been with Dawn ever since, Her mum kept hoping it was just a passing phase. LOL. Miriam was so proud and excited to be taking part in her 2nd NYDP, and she was so proud that her mother(doesn't do horses) gave up her new years day just so that Miriam could be part of LNYDP
Hollie, the little white pony is ridden by Vera, she has been sharing Hollie for approx. 7 months and she thinks Hollie is a cheeky pony. Being a typical Sec A, she is a bit opinionated but Vera handles her very well.
Dawn says 'I am hoping to move to Scotland this year and it is fab that I can take all the memories and photos with me.'