The Gorgeous Golden Girls of Golders Green
We are WWI ticket collectors at Golders Green & Goldpark Road This was the first time that women were allowed to work on the tubes.
So we thought it would be nice as it encompasses the WWI memorials and London on the move as well as a cheeky nod to the suffragettes whose movement really picked up after they were allowed to do these jobs.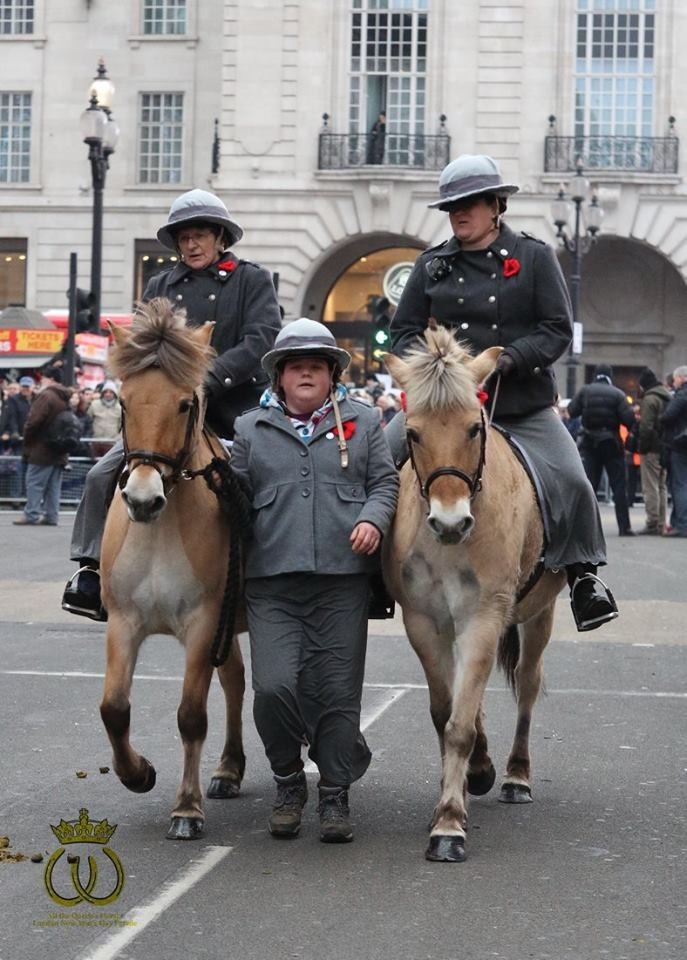 Stacey Jury & Femke II
Femke II, aka Dora, is also owned by Jenny, but is ridden by her daughter Stacey. Dora is, like Holly, a 10 year old Norwegian Fjord Horse. Jenny has only owned Dora since the beginning of September 2014 but she is already proving that she is a superstar, having wins showing in hand and obtaining over 67% in her first dressage test after only being back in work 6 weeks after over a year off! Like Holly, Dora has a lovely temperament although can be quite a character!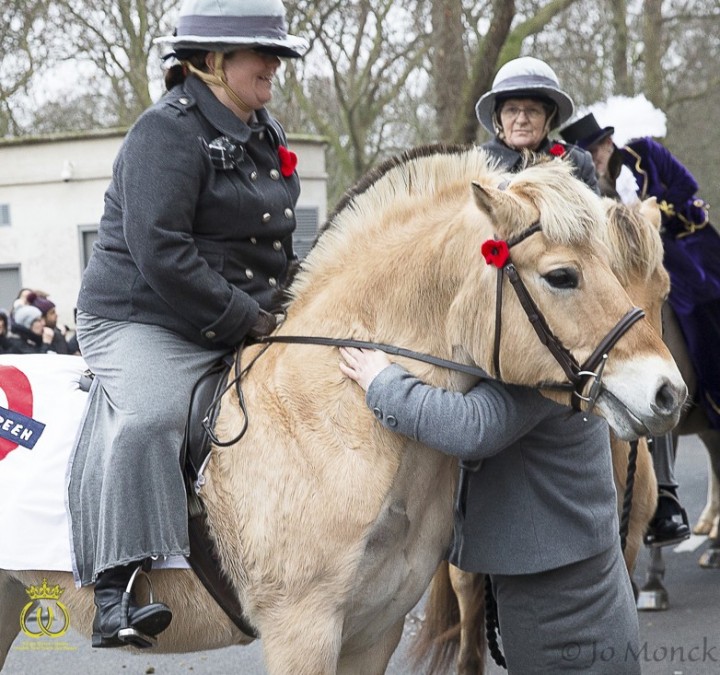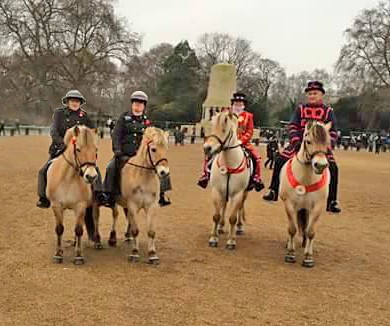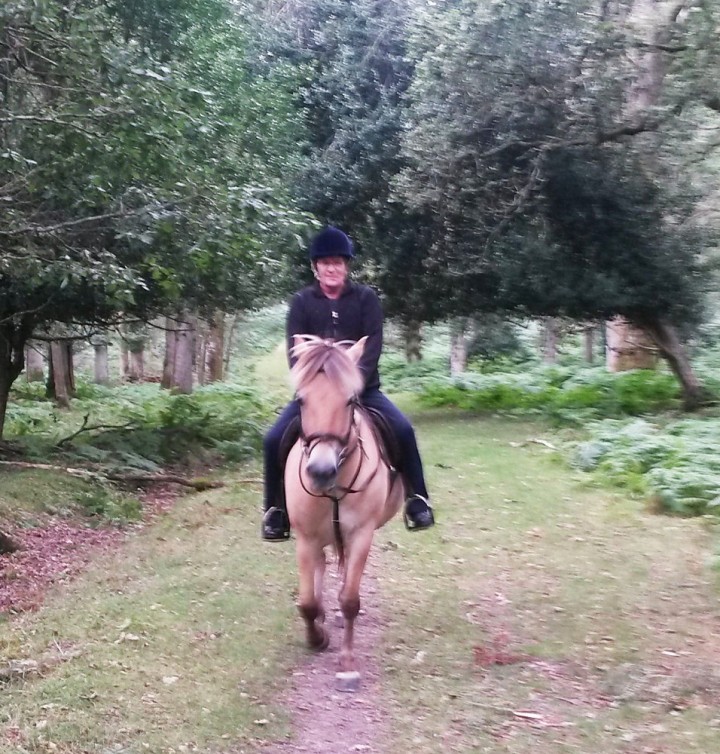 Jenny Trotman & Anglans
Jenny has owned Anglans, aka Holly, a 10 year old Norwegian Fjord horse, for nearly five years and couldn't wish for a better horse (although she is only 13.3hh, all Norwegian Fjords are referred to as horses, not ponies). She has the nicest temperament and is a true family pony, being ridden by Jenny's Great Niece & Nephew (Casey & Tyler) who are currently learning to ride , Jenny's daughter Stacey who takes part in dressage and showing to County level with her and also by Jenny who enjoys riding Holly around the New Forest.