The Wombles of Wimbledon Tram Station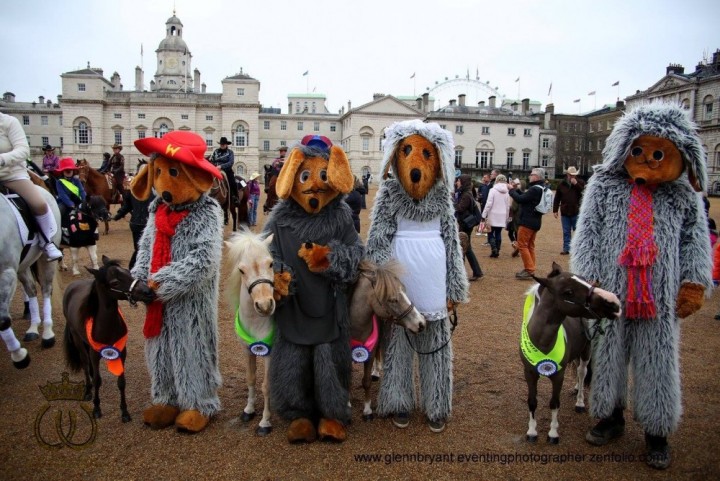 Kantara Miniatures is a small stud situated in Kent.
We specialise in Falabellas and Falabella blends. This year on the miniatures team we have 'Kinsky Mini Pikolino', 'Looking Glass Perfect Storm','Kinsky Mini Vanilla Sky' and 'Kinsky Mini Dances with Wolves'. For more information please see our facebook page or email us at kantaraminiatures@googlemail.com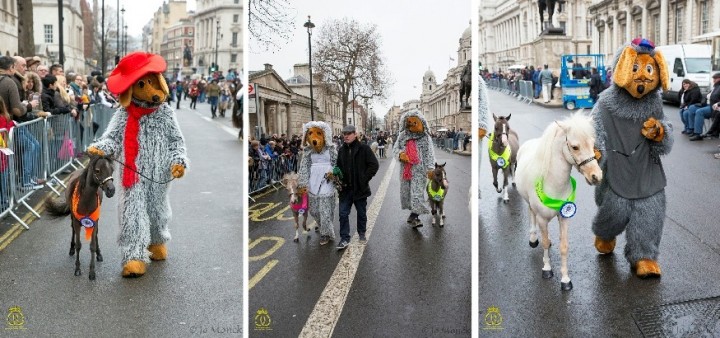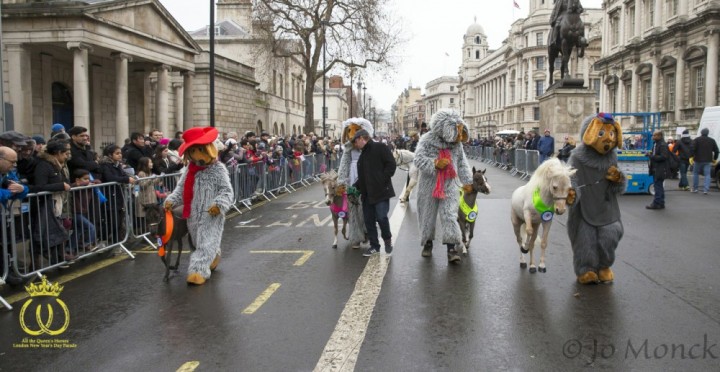 Wimbledon Grand Slam Tennis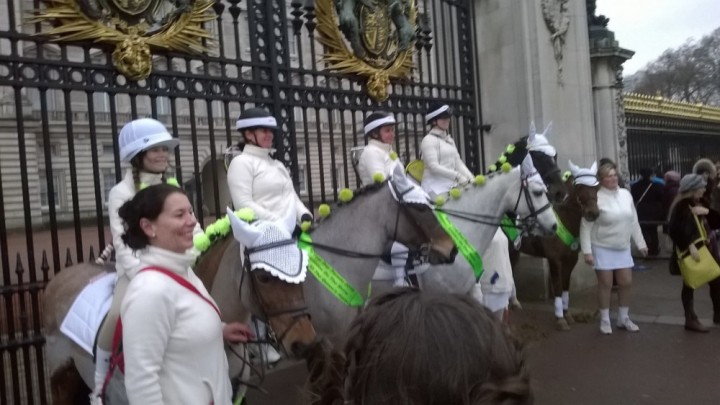 The Gates at Buckingham Palace.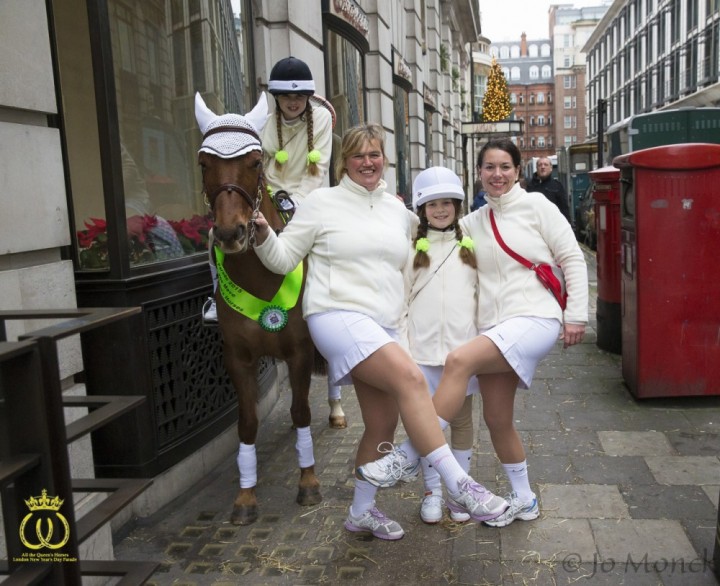 Little Miss Attitude ridden by Katie Seeley. He is a 10 Irish Sports Pony who is competing affiliated SJ and does Pony Club with Essex Farmers.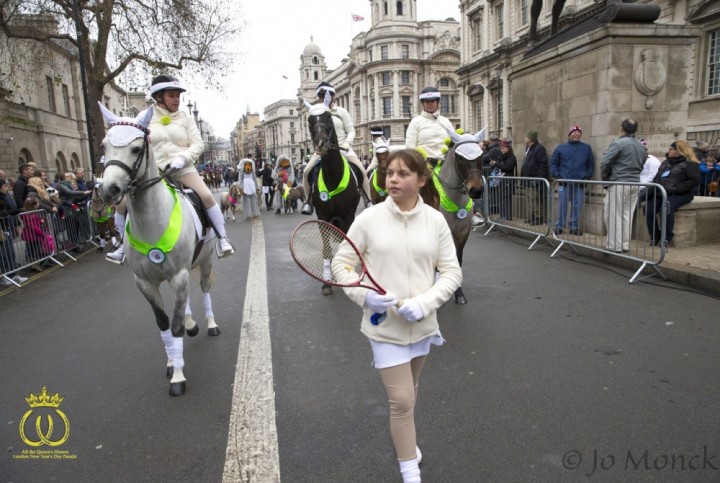 Dandi ridden by Debbie Lane
My Name is Debbie and this will be my second year riding in the LNYD Parade.
I will be riding my Daughter's pony "Dandi". He is British riding pony/Welsh sec B. This will be his first time doing the parade. He is a fantastic allrounder doing dressage, showjumping and cross country on a regular basis within the Pony Club with my daughter Eloise.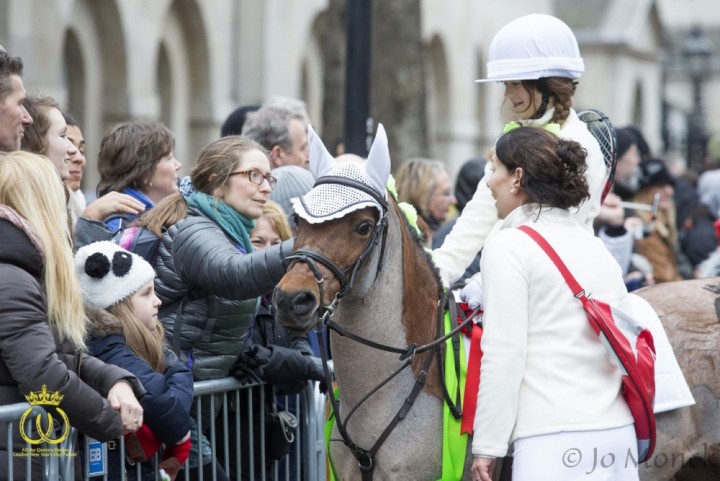 Ellie Hastings and her 19 yo pony Annie. Photo: Jo Monck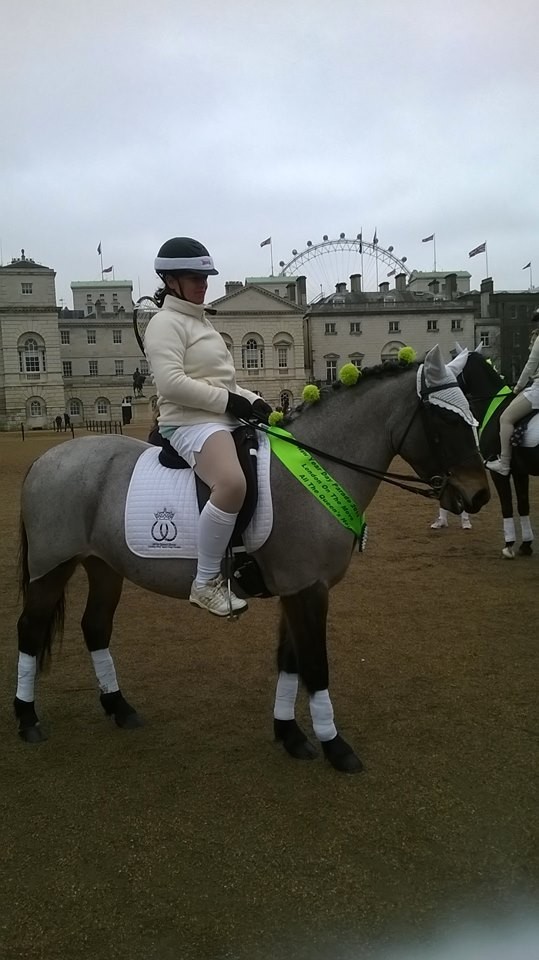 Holly Hatch Spellbound ridden by Elaine Coxall
This is our first year in the LNYD Parade.
My pony is a pure bred New Forest.
She is a young pony with lots of potential and with her breeding she is going to be a great all rounder and we are sure we will have lots of fun and success with her.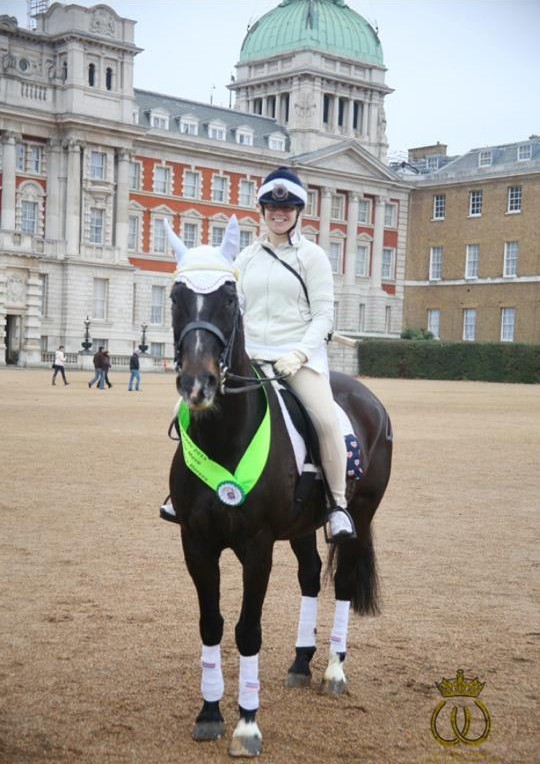 Baron ridden by Sarah Lovell
Baron is a 24 year old Hanoverian gelding whom I have owned since 2009. We still regularly hack, school, jump and compete in showing, dressage and cross country. Very much looking forward to being part of the New Year's Day parade, it cannot come quick enough!