Rock'n Ride with the Iberian Connection.
My Lords, Ladies and Gentlemen, the Portuguese and Spanish are coming to London on their fine horses. They want to visit everywhere in the City, see everything that London has to offer, experience the good life, savour fine food, wine and dance.
These guys love you, there could be romance, fun and laughter, so please give them a hearty round of applause.
Grateful thanks to our team photographers:
Sarah Weston - www.logicalhorsemanship.co.uk/ (SLR)
Paul Ruffle - www.facebook.com/PaulRufflePhotography (SLR)
Ruth Downing - http://ruralpictures.co.uk/ (Video)
*Patrick Kempe (Team Leader) with Tetuã*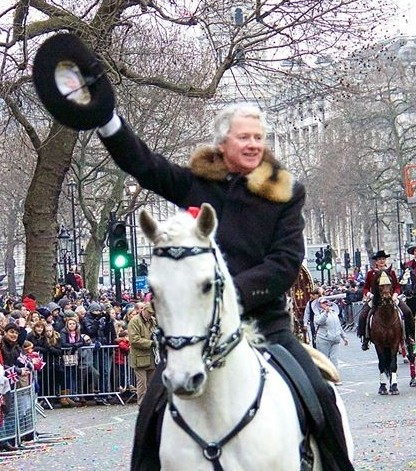 Tetuã is a 14 year old Lusitano. He's a versatile and talented horse enjoying shows and jumping, displays and lots of lovely rides out over the New Forest. He loves meeting his fans wherever he goes. This will be his 3rd. Parade.
Cesar Alvarez, another member of our team coming from Belgium.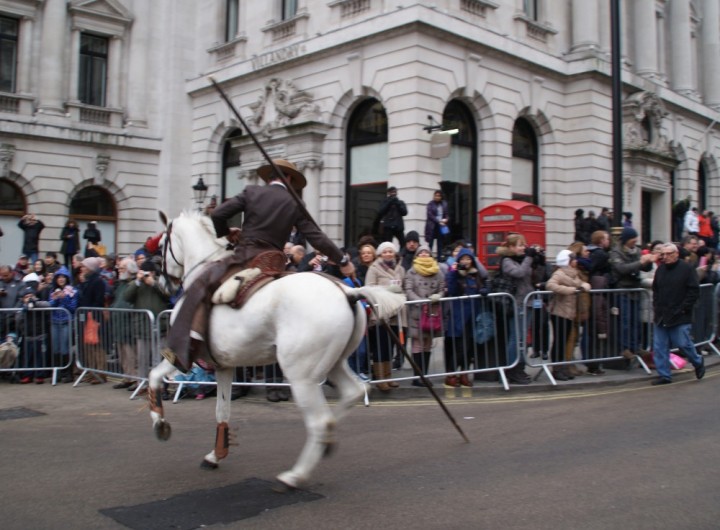 Cesar and Acebuch are master artists of the garrocha. Cesar originates from Spain, he has given displays for more than 15 years! His speciality is typically Spanish: Doma Vaquera (working equitation) and garrocha. Acebusche is an impressive Spanish stallion with a perfect temperament for a working horse.
Sophie Stroobant from Belgium with Perdigon.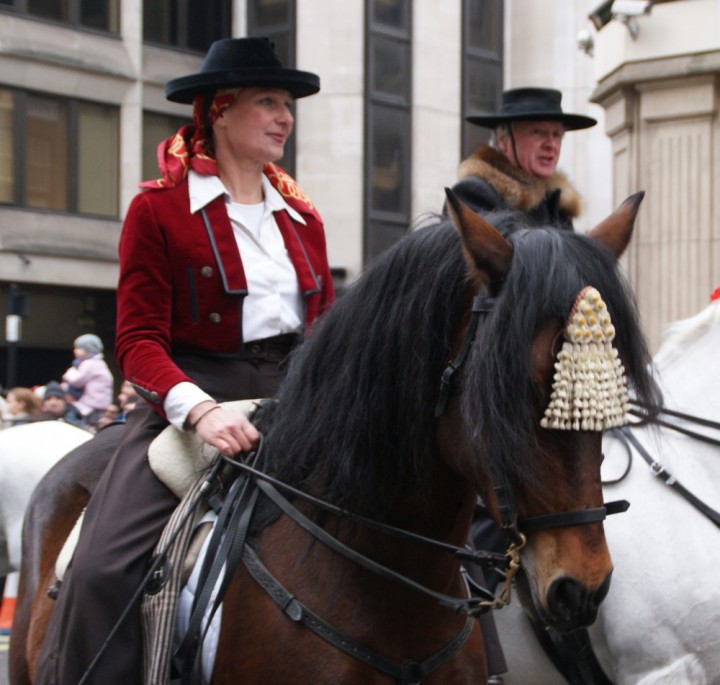 Perdigon is a 12 year old Spanish Stallion. He is greedy and lazy but once at work. He gives of his best, he is the champion of half-pass, passage, piaffe and pirouette. He also works the doma vaquera and dancing with the garrocha. Perdigon is a real artist. This will be their 2nd.Parade.
Corinne Farinha with Orgo (V-Orgulloso)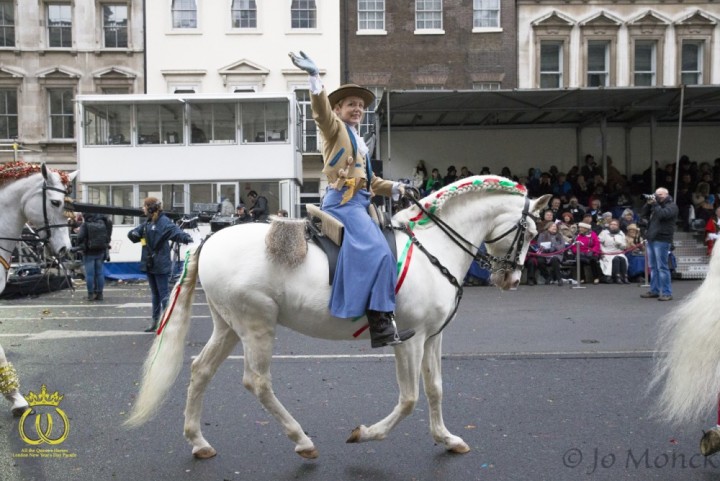 Orgo is a 12 year old Cremello Lusitano Stallion who was bred in France and imported to the UK in 2008. Orgo and Corinne have been training with Justine Armitage for the last 2 years. They appeared at Your Horse Live 2013 with Heather Moffett in front of hundreds of people. Orgo has a lot of raw talent that we are working to develop, He is developing Reverence, Bow and Lay Down on command as we recently found out after asking for simple rein back.. he's full of surprises. We have recently started Working Equitation. We look forward to wearing our new Portuguese Tack and Dress at this year's News Day Parade and are very excited and honoured to be selected to represent the Iberian Team.
Photo by Lisa Wasilewski
Hannah Doggett and Hortelano Cen (Hecho)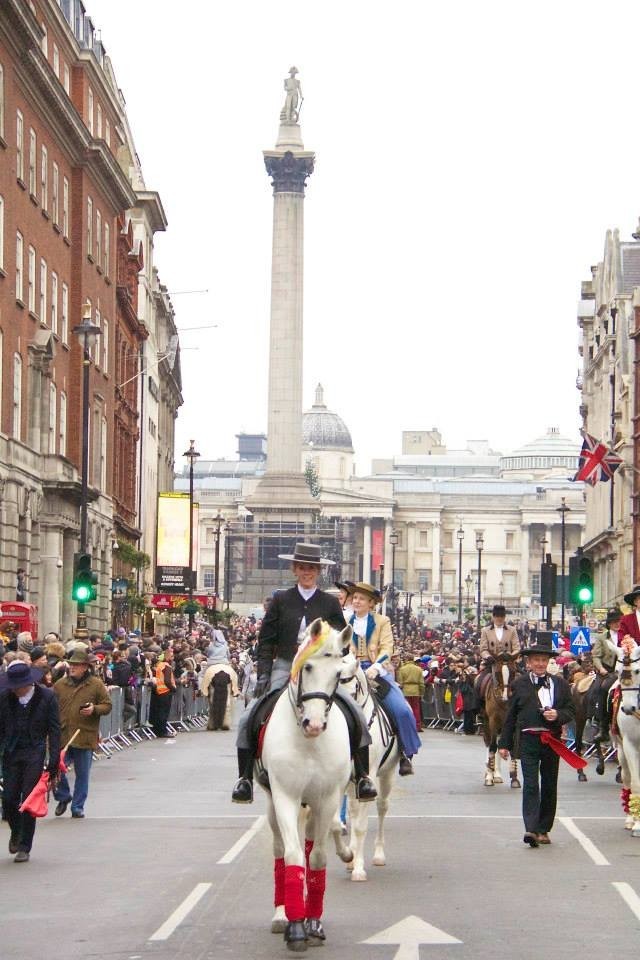 Hecho is an 11year old stallion who has been partnered with Hannah since he came over from Spain as a 3year old. He is an advanced dressage horse, he has competed BSJA, hunted and evented. In his spare time he loves coming out for parades with all his friends.
Jennie Cunliffe and Dudosa VIII.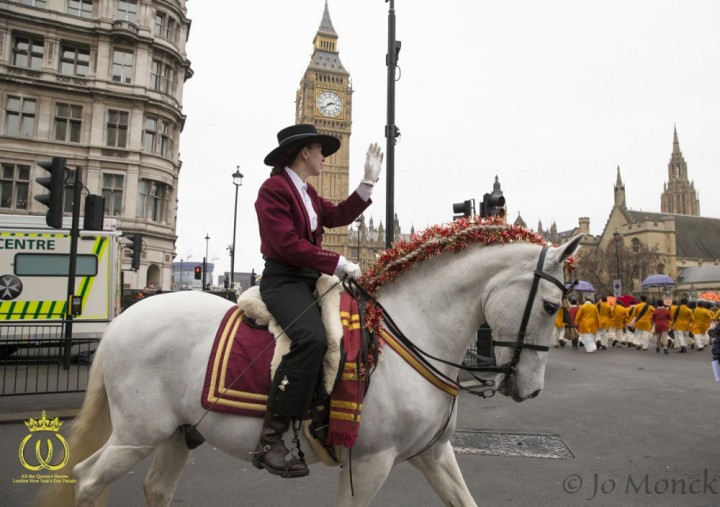 'Dee' is a 15 year old PRE gelding brought over from Spain in 2005. A fabulous competition horse as well as a family member. Member of the Battle and District Riding Club Dressage Team and BD regionals at Medium level. Reserve Champion Gelding Spanish Horse National Show in 2010 Competed at Royal Windsor Horse Show. He also showjumps. 'Dee' is a truly wonderful example of the versatility of the Spanish horse.
Joanne Roberts and El Campero.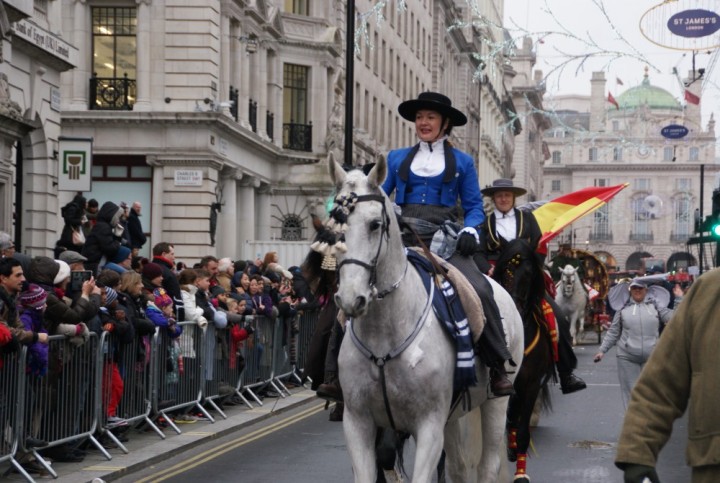 El Campero is PRE x TB aged 13. He is also known as Campo. Is energetic, very lovable and excepts any challenges he is asked to do. Campo is fabulous at jumping, dressage and loves hacking but most of all has a huge trust in (mummy)..... This is Campos 3rd year attending the parade.
Zig Zag of Sussex Lusitanos will be ridden by Leila Rahmatallah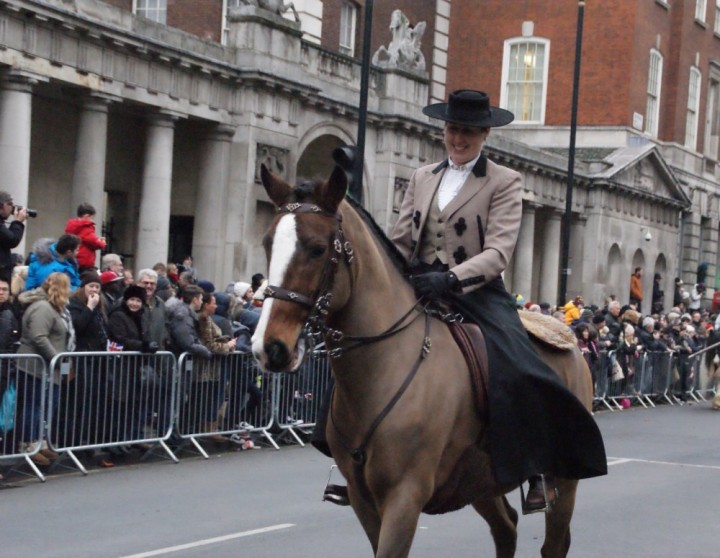 Zigzag is a 10 yrs old purebred Lusitano gelding, bred by us here in West Sussex. He is more of a pet - always very loving and kind. Placed several times in the show ring , Zigzag has been twice to Golega Fair. He spent last winter in Portugal where he was at boot camp with Portuguese Olympic dressage rider Goncalo Carvalho. Goncalo has a soft spot for Zigzag and says 'everyone should ride a horse like this each day - he is a great teacher'!
Sherene Rahmatallah on Sussex Lusitano's Quota.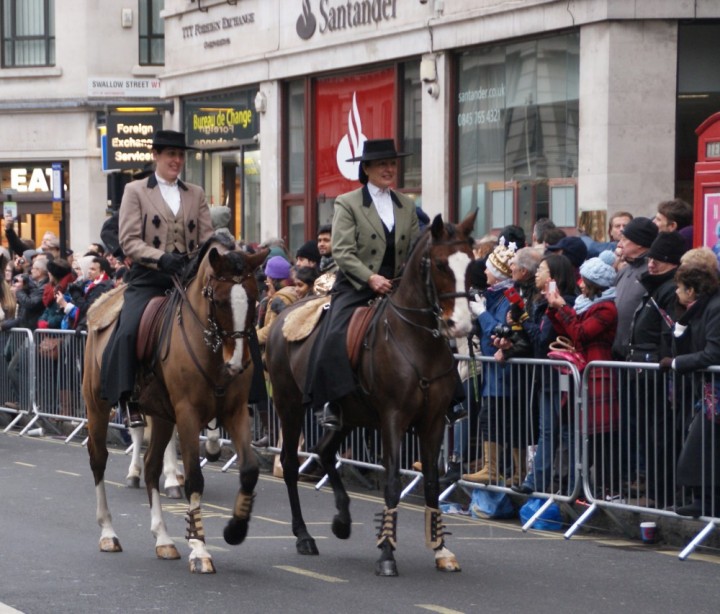 Quota, 17 yr old, 15hh, bay purebred Lusitano mare. We bought her at 3 yrs old from the Romao Tavares stud in Portugal and have trained her to advanced level. Has won numerous Lusitano ridden classes, consistently placed, and has several years' experience of performing in displays. The most notable one was at the 2009 European Jumping and Dressage Chs at Windsor where she, with 5 other Lusitanos, accompanied HRH The Queen's Range Rover with legendary boxers Mohammed Ali and Henry Cooper around the main arena on the gala night! Quota has been to Golega Fair with us on 5 occasions - always a 100% brave and trusting ride.
Lisa Wasilewski will be riding her Bailaor XXV.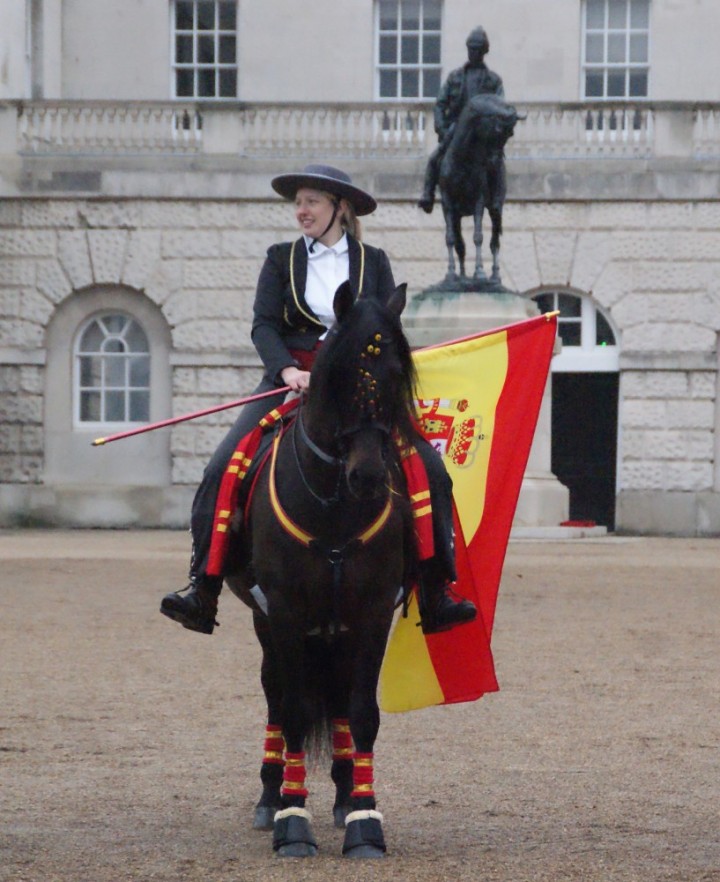 Bailaor is a 10 year old PRE stallion bred by Yeguada Maipe. We are very excited to be joining the parade for the second year running.
Maria O'Hare and Zig Zag da Tramagueira.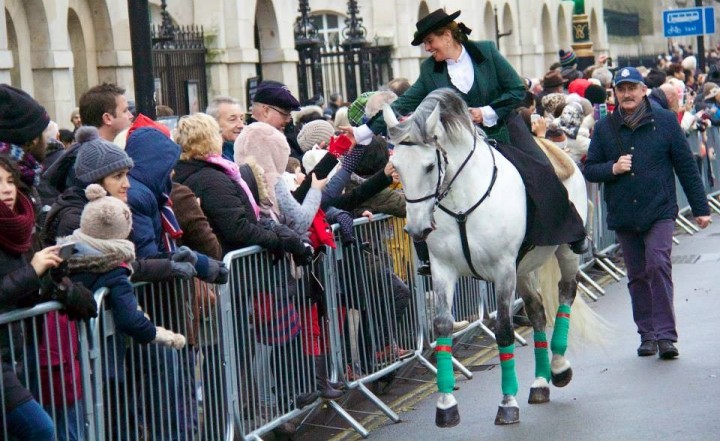 Zig Zag, a 10 year old Lusitano Stallion from Coudelaria Monte da Tramagueira in Portugal and his Grand Sire, Opus 72, is the most famous bullfighter of all times. A very happy and relaxed stallion that above all enjoys lots of attention and showing off. Successfully competed at Royal Windsor Horse Show every year since his arrival in this country as well as several county shows, he loves hacking out with his friends and he is currently competing at Elementary level in dressage but working at PSG at home. This is our second year as part of the Iberian Team.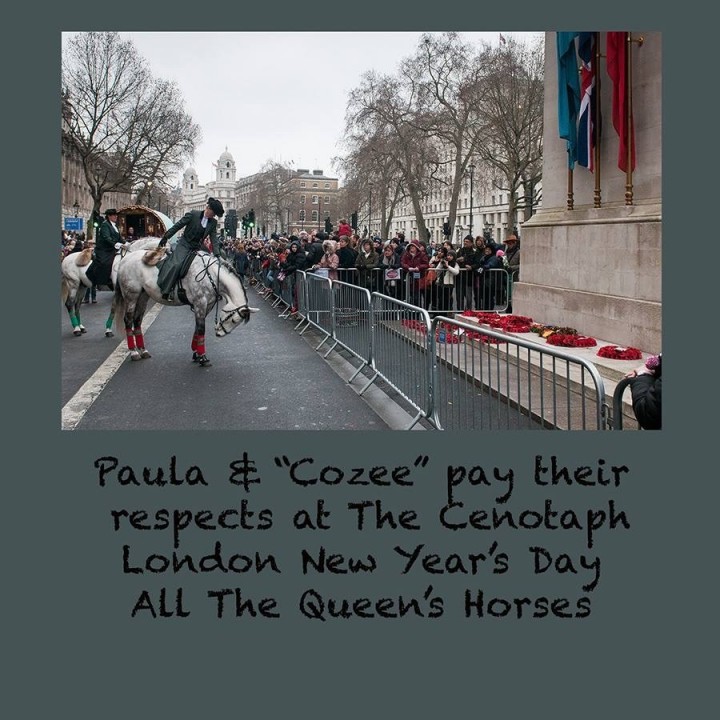 Vicosa is a 13 year old Lusitano Mare from the Ferraz Da Costa Stud in Portugal, owned since 2011, she has a superb temperament and we've enjoyed success at showing and enjoy taking part in displays this is our 2nd year as part of the Iberian Team.
Sam Turner with Rosa Wood's Emperador.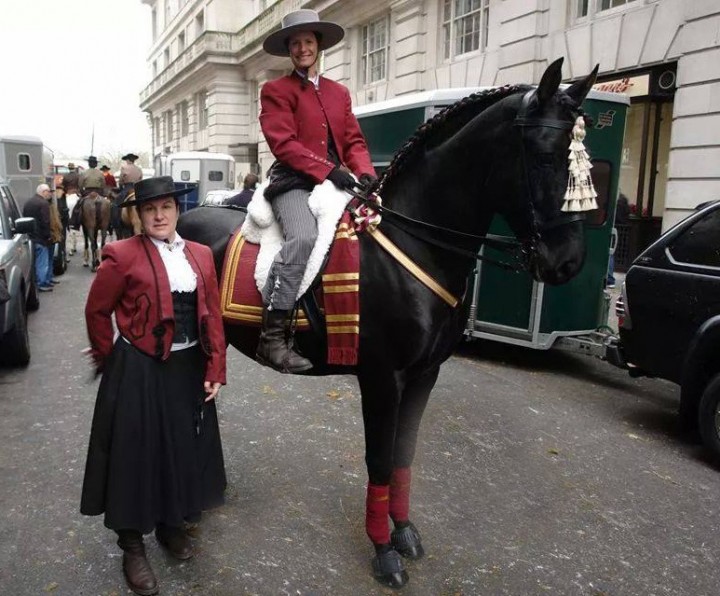 Emperador is a 9 year-old Pura Raza Española gelding, bred by San Roman Calvo in Spain, and imported into this country in 2010. He is a very versatile horse, and loves to turn his hoof to many different things. He is competing at elementary dressage, and trains at medium at home. We also take him to Royal Windsor every year. Like any horse, though, Empi loves his carrots!
Susie Jennings with Indiano at the Cenotaph in Whitehall.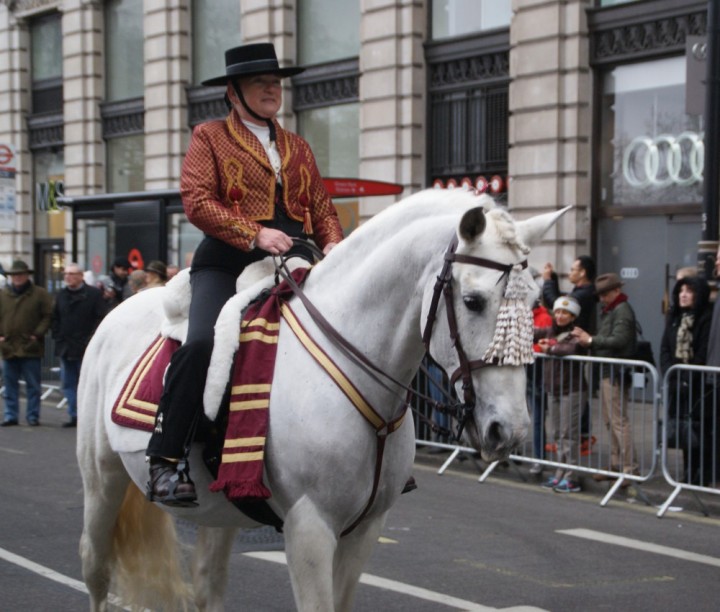 This will be their 3rd.Parade. Indiano is a 11 year old Spanish Stallion by Cartujano, he was bred at The Bohroquez Stud in Seville. He came to the UK in April 2011. Indiano is a horse who shares his soul, he is a noble and gentle stallion. Since coming to the UK he has been very successful in competition. He loves to show off to his fans!
Caroline Clinkard and Ellie Chitty with Balastro.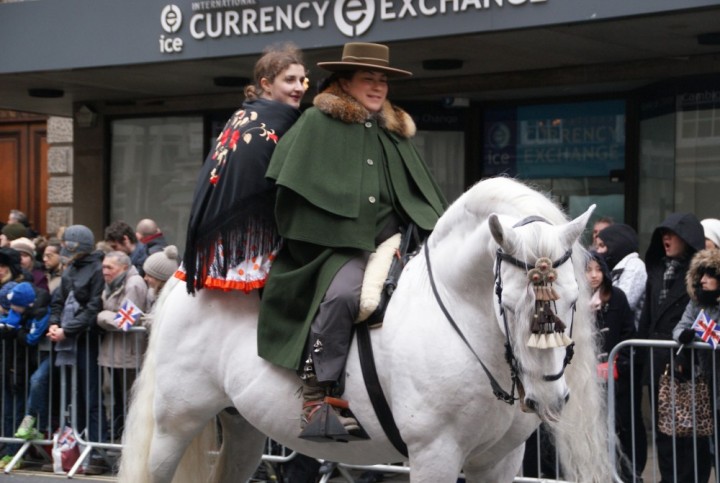 Balastro (aka Baba) is a 15 year old PRE stallion who has been much adored over the years at home and at shows. He is a popular winner of Parade and Concours d'Elegance classes and even enjoys a little jumping with the younger generation.