Tower of London - Crown Jewels and Royal Mint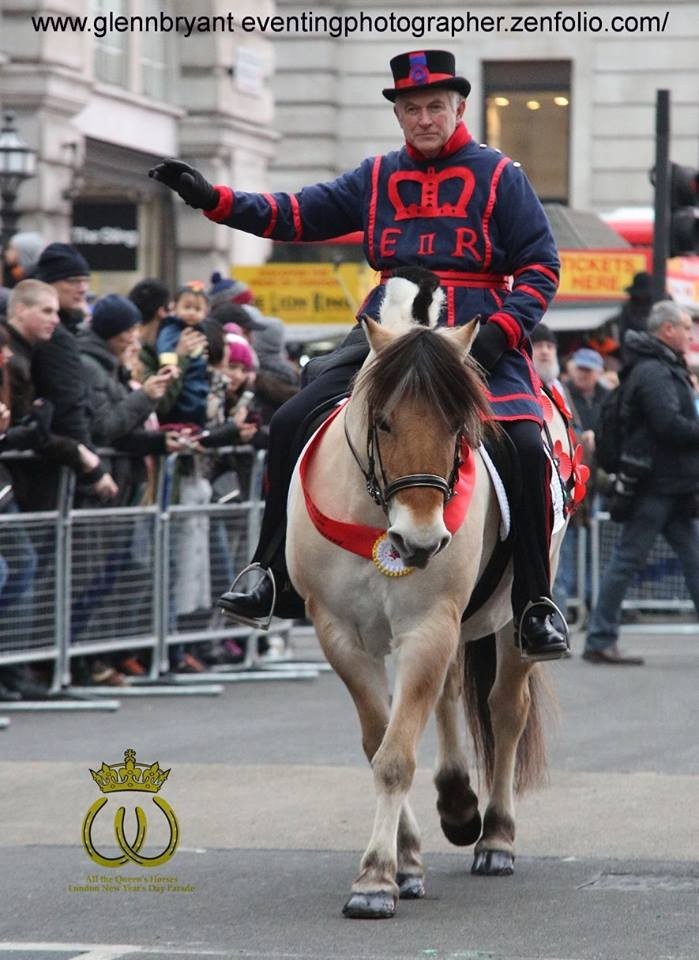 Peter Williams riding Vietta
Peter will be dressed in the modern blue uniform with the Crown Jewells on saddle cloth and we want to incorporate Poppy's somehow after the fantastic ceramic display at the Tower over the last week or two that you had the privilege to view; possibly on a collar or drape over her rump; still working on that one.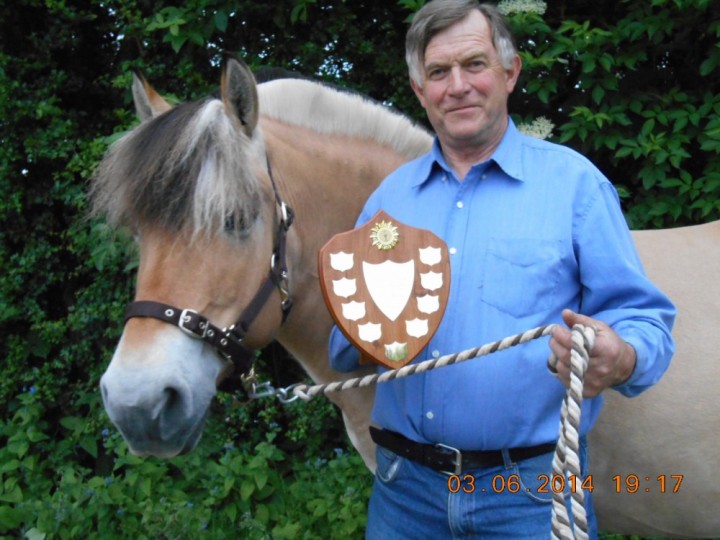 Vietta is a good example of the draft type of the breed, she is very broad in the chest and has a deep strong neck. She is currently Fjord Horse of the Year winning the coveted Jenifer Murray trophy presented by The Fjord Horse National Studbook Association of GB . She excels at in-hand showing up to county level, with many wins under her belt. She has been with us since 2006 and is now 14 years old.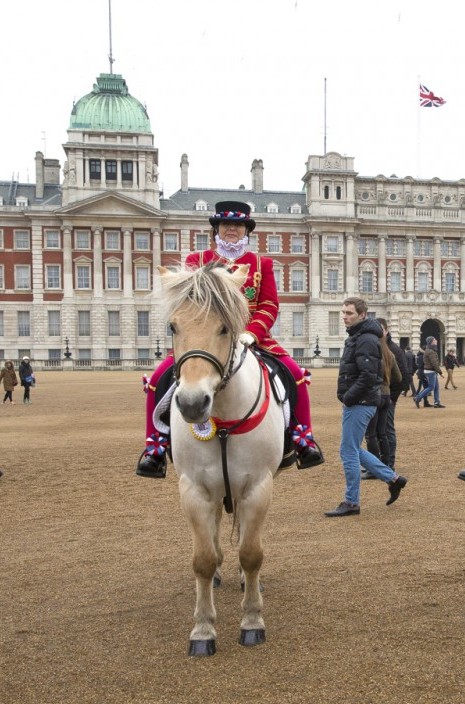 Ellie Williams riding Jornvic
Ellie and Jornvic will be dressed in the Tudor stile Yeoman's scarlet uniform with gold ingots and coins on a saddle cloth to represent the time when The Tower was the Royal Mint.
Jornvic is 15 years old and has been with us nearly three years. He was in a very poor condition when we bought him. He is now in fine form & mainly used for hacking but is capable of a little dressage, and showing.