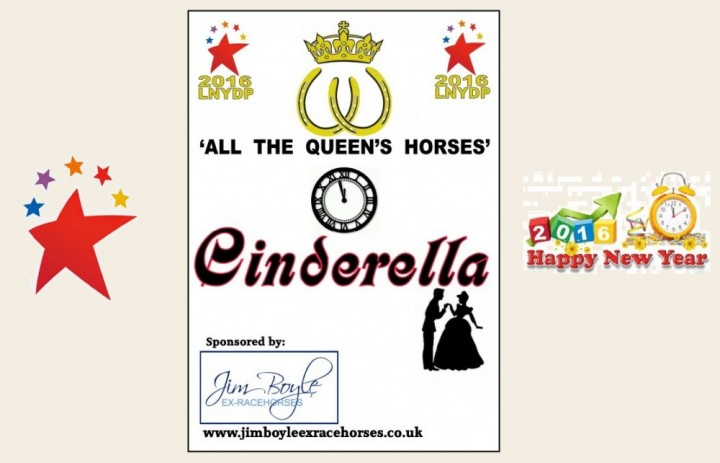 'Cinderella' with the Jim Boyle's ex-racehorses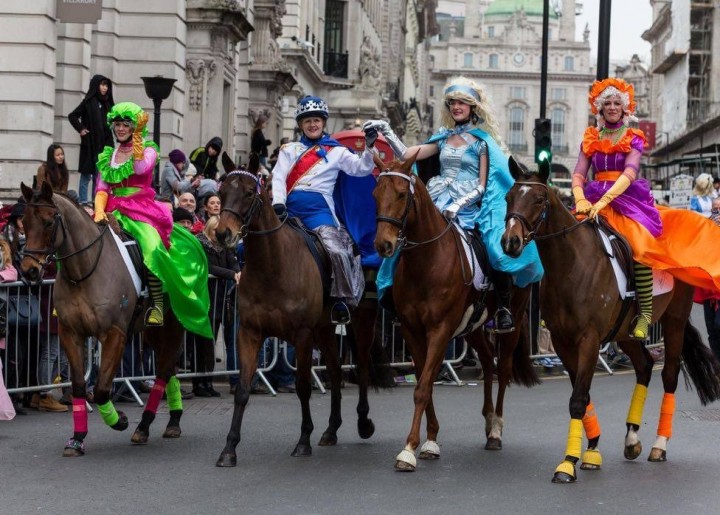 2016: It is great to return to the All the Queens Horses part of the London New Years Day Parade this year as we enjoyed taking part so much in 2014 and 2015. Photo by Gary Homer.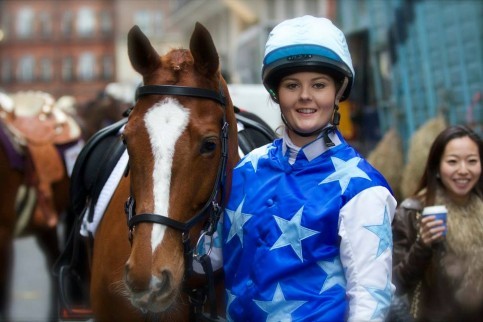 Jim Boyle Racing is a racing yard with a rehoming policy - we care greatly about the horses that we train and if they retire whilst in our care we do the very best we can to see them happily in to a second career.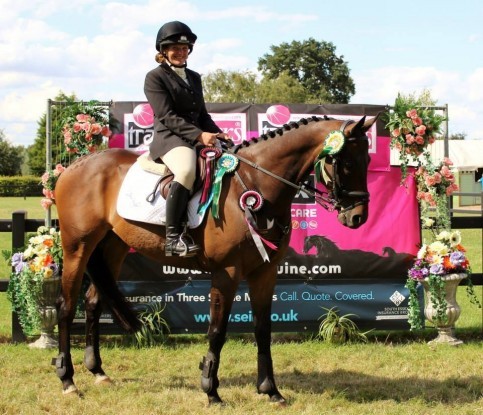 Through our rehoming arm - Jim Boyle's Ex Racehorses, we do our very best to keep up with our horses as they move through their lives and offer help if we are able to. We also get up to lots of different things with ex racehorses that we haven't trained during their racing careers as well as those that we have.
We have dressage teams, a quadrille team and also run clinics and social events for the ex racehorse owner and have a few other things in the pipeline for 2015.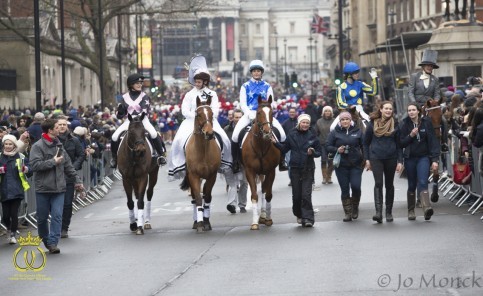 Today we have a fabulous team parading some of which are members of our Quadrille team that has done quite well at various competitions. Today you are seeing the costumes from one of our quadrille themes which is Cinderella.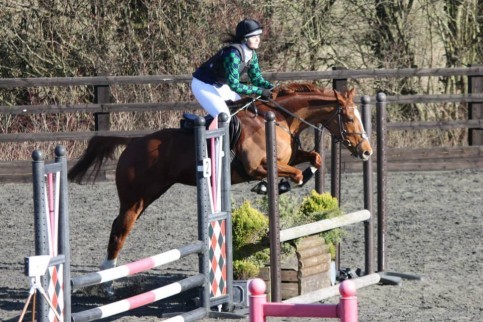 We feel we are very privileged to watch these horses grown up and progress in their second lives after they have retired from racing. There is something very special about watching a horse out performing a dressage test when you have foaled it, seen it through it's early years - watched it run and hopefully win on the racetrack.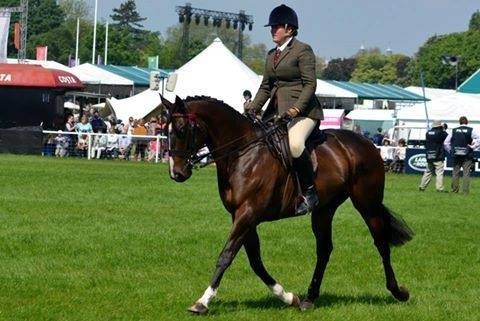 These horses are ex racehorse ambassadors and by doing new and different things with them hopefully we will push the boundaries of what people believe the ex racehorse is capable of and can do more. The horses will have long and full-filling second careers after racing. Lets face it, how many breeds of horse are there that can compete and be successful in 12 separate equine disciplines. They truly are the equine all rounder.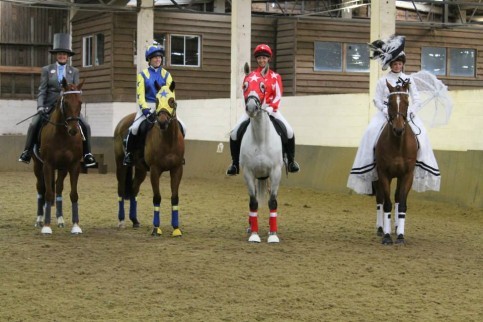 It is great to return to the 'All the Queens Horses' part of the London New Years Day Parade this year as we enjoyed it so much in both 2014 and 2015.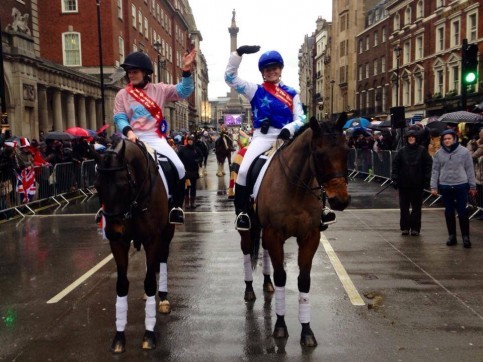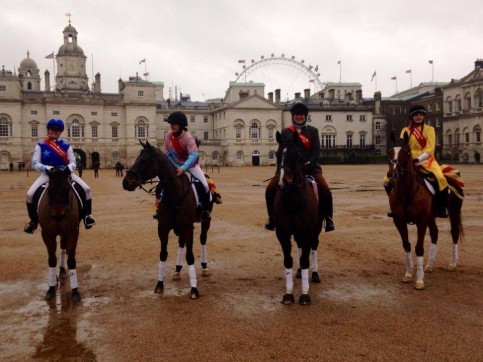 ... and now to the New Year's Day Parade in London 2016
Rudi ridden by Lauren Faggetter
"I have had Rudi for just over a year now. He 'd had some retraining following a very short racing career as a two year old. He is a real sweetheart and has taken to his new career very well. He is quick to learn and easy to handle, often taking himself to his own stable for bed when we get to the barn. We have packed a lot into our first year together including the British Riding Clubs London and South East Novice Show Jumping Championships and The Horseware National Cross Country Championships. It's our first time at the LNYD parade and we are very excited to be riding through the Streets of London."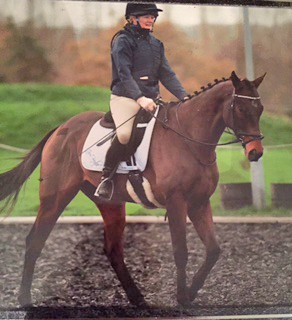 Boog ridden by Jackie Stevens
I have only had Boog for a few months and already we have had such a great time hacking, dressaging, Show Jumping and XC. Boog only came out of racing at the end of April and he was quite successful in his racing career. He has the most wonderful nature and is a pleasure to be with and ride. A thoroughly nice person! We are looking forward to having some great fun together in the years to come!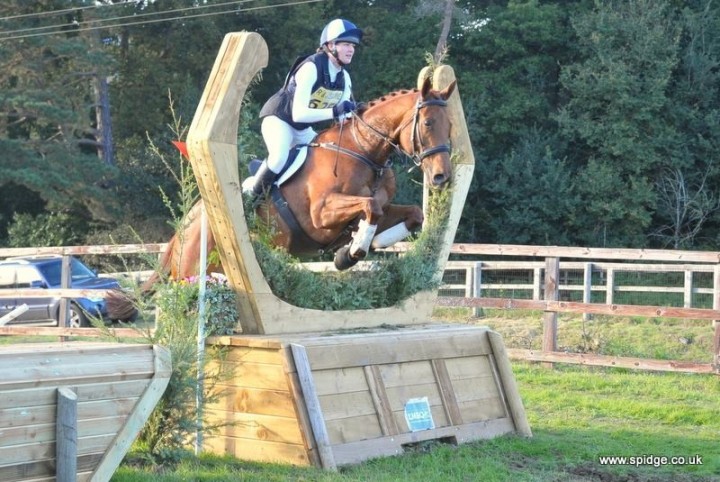 Chartplan (aka Kitch) ridden by Katherine Stevens(Kitch)
"I have owned Kitch for three and a half years and we have had one brilliant journey so far, there have been plenty of ups and downs along the way! We regularly compete in all different kinds of competitions but love our eventing. I am lucky enough to share Kitch with my mum which means that I am able to keep riding Kitch while I finish my degree in Psychology at Sussex University. This will be my first year of taking part in the Parade as my mum rode Kitch last year, I am incredibly excited!"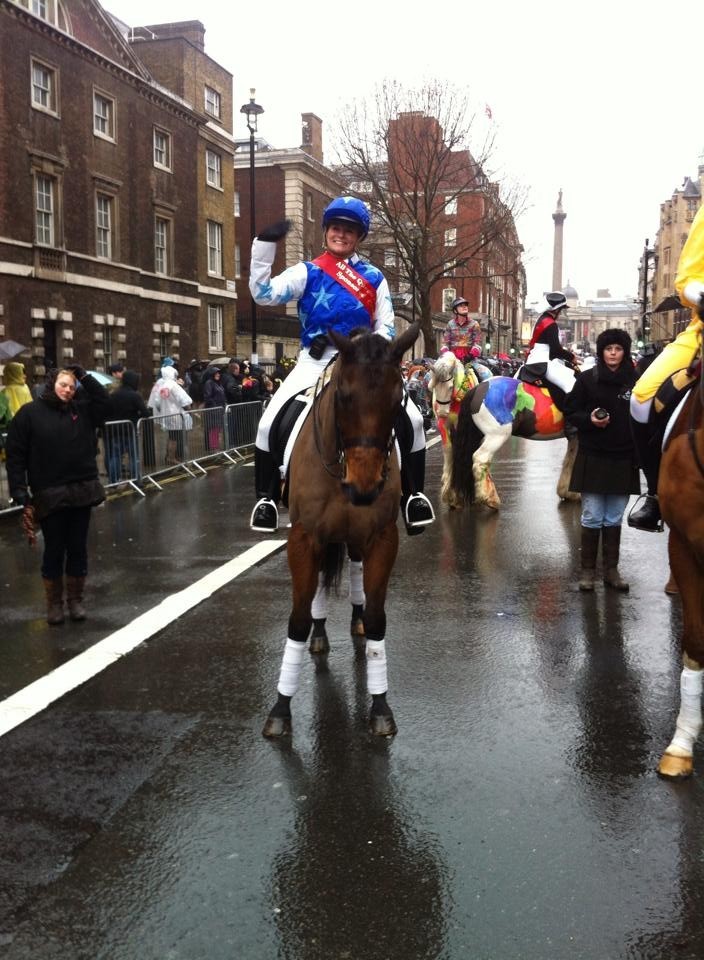 Law-Dancer, owned by Amiee Oswin and ridden by Suzanah Stevens
Law-Dancerreturns to the London New Year's Day Parade for the third year at the grand age of 22yrs.
He was a very successful racehorse now enjoying a happy stress free life.
He has competed to high levels in his new career as a riding horse, winning at County Level shows. He was Reserve Champion veteran horse and pony, Champion ridden hack and being placed and qualifying for RoR, riding horse, side saddle and lots more.