Hyde Park Side-Saddle Ladies
.................................. but beware the Highmen in Rotten Row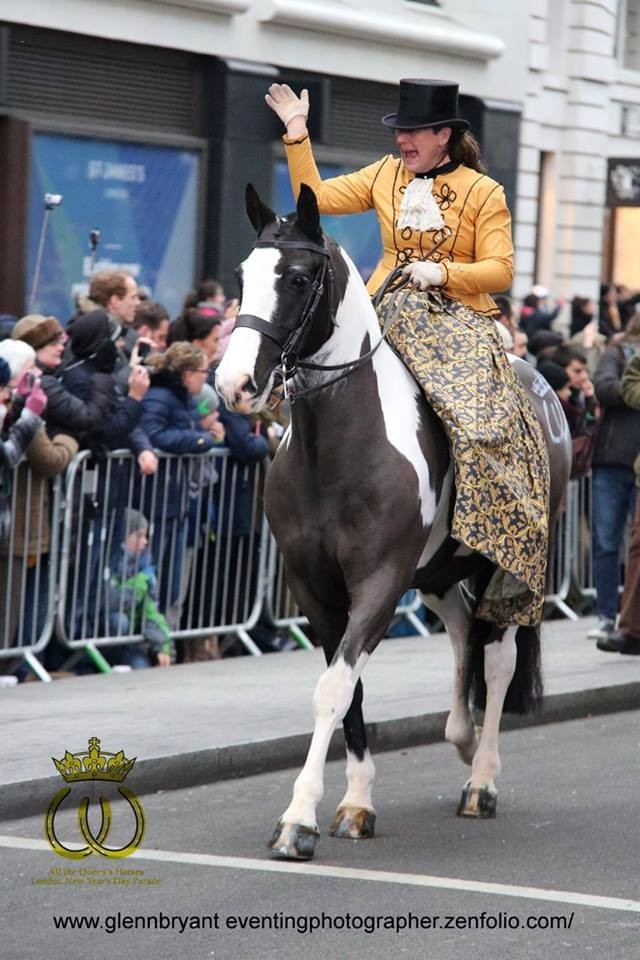 Bristol Blue ridden by Kathleen Botting - Team Leader
Kath and Harvey, as he is know, have been there and done it in the horse world! They have competed and been placed at all the top shows; HOYS, RIHS, CHAPS, BSHA, BSPA, Equifest and the SSA National Championships, with many supreme championships under their belt having competed in side saddle, working cob, coloured and show cob classes.
Harvey competes at BD Medium level and in 2013 was one of 4 horses that took part in the Grande Finale at Olympia International London Horse show depicting a Victorian Christmas.
Harvey has taken part in the parade since ATQH began in 2012.
Kathleen is the team leader for the Side Saddle team.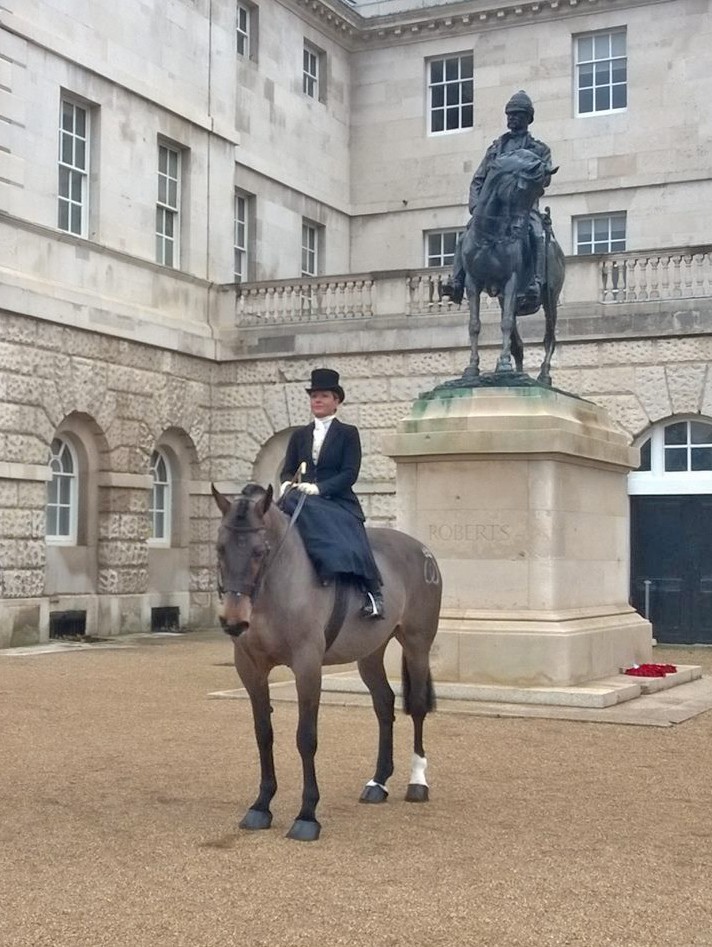 Galloglass ridden by Kirsty Heathcote
Kirsty started riding side saddle around 6 years ago. Since then she has regularly competed in this discipline at county level and qualified for the Side Saddle Association's National Championships every year. In addition to showing she has hunted side saddle.
Galloglass is a 20 year old 18hh Shire TB cross who in his earlier years contested Open Working Hunters, Ridden Hunter and Show Jumped at county level and was regularly hunted with the Meynall and South Staffs. In recent years he has found a new lease of life as Kirsty's side saddle horse. He has now officially retired from showing but will continue to enjoy special events such as the London New Years Day Parade"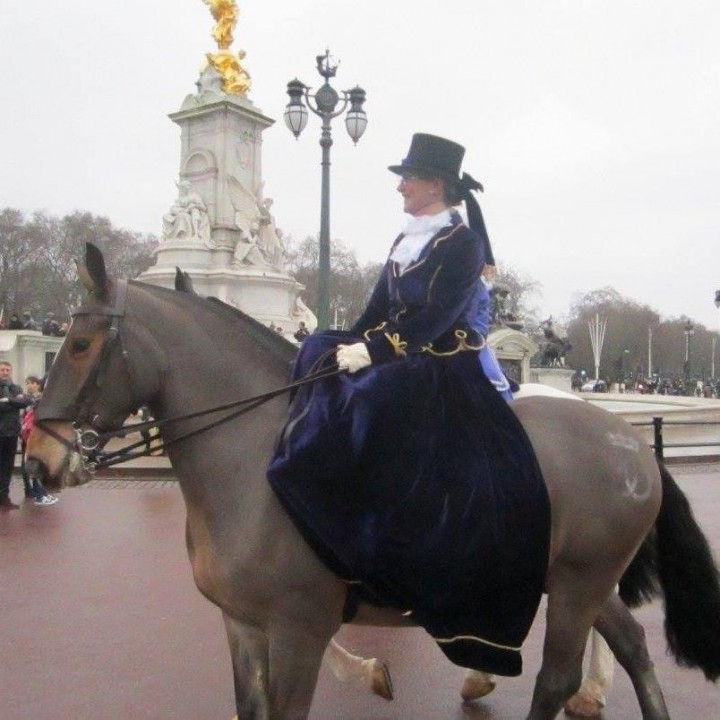 Musket ridden by Gemma Payne
Musket is a 16year old Irish cob. Together we have achieved a lot. We evented, show jumped, a bit of dressage and now trying side saddle, which we both are really enjoying.
We entered area 8 side saddle association dressage and won both our classes in October.
I am Gemma Payne, I'm 30 years old. I have owned musket for 11 year and it has been a challenging ride.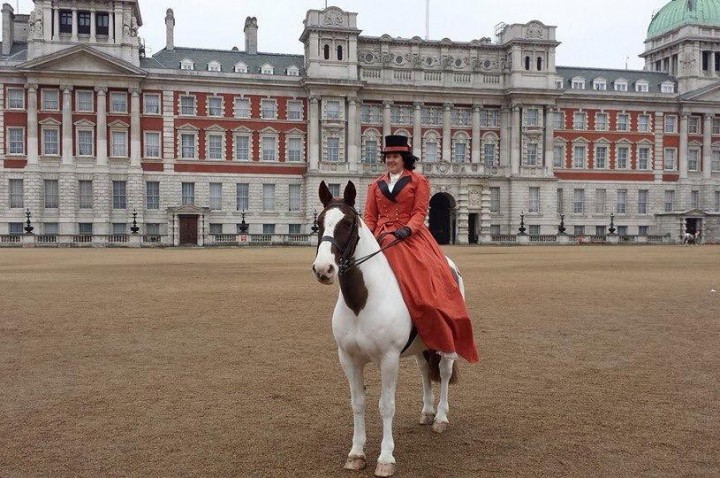 Woodstock III ridden by Anne Cavagnuolo
1860 costume, in deep apricot, gold buttons and black satin lapels. Double petticoat with peach lace. Black silk hunting top hat, trimmed with matching fabric of dress and ostrich feathers. Would have been worn when riding in Rotten Row.
Puzzles Hi Calypso ridden by Kirstie Austin
Kirstie and Calypso are some of the more local entries in the parade being based in West London.
Calypso is a 16 year old mare whom Kirstie has owned since she was a foal. The pairing started their Side Saddle adventure five years ago and are now well and truly hooked on this traditional style of riding.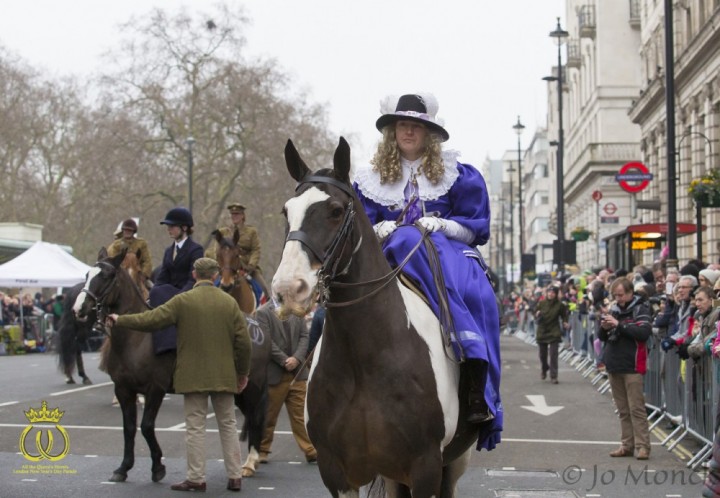 Barney ridden by Sian Riddle
Barney is a 15.1hh heavyweight skewbald cob originally from Ireland. I bought him with my Mother 12 years ago. I showed him as a coloured and cob, with the odd trip x-country and to dressage. In latter years he just hunted with my Mother who bought my share of him from me. Now 19 he has an easier life just hacking with Mother and myself.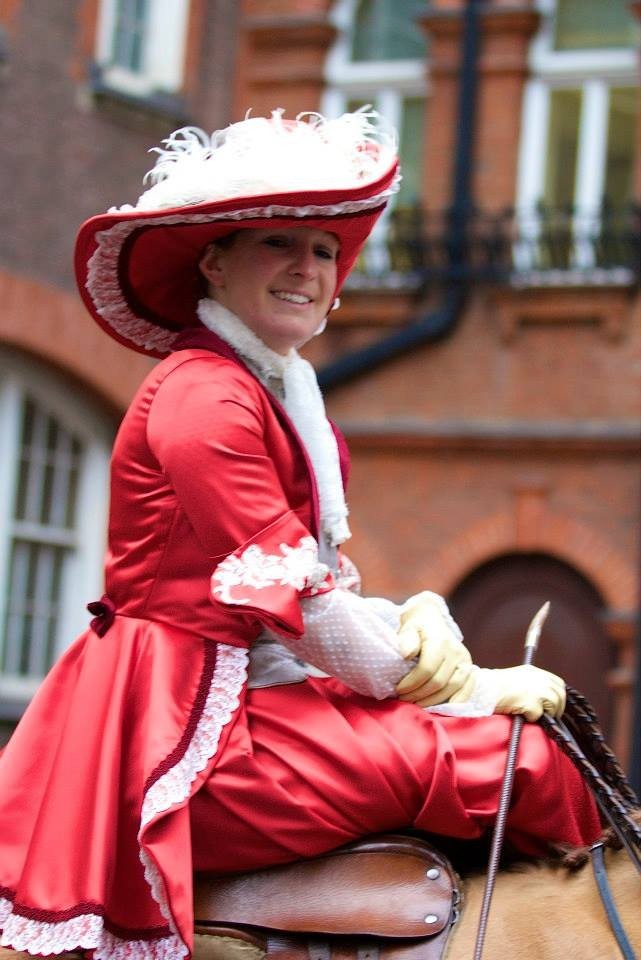 Patience II ridden by Clare Cameron
Patience is now 20 years old and being a typical chestnut mare, she knows just how to share her opinions and loves nothing more than to use her cunning to mug you for a mint! In her early life she was kept busy teaching new riders and also competing in cross country and local shows. At the grand old age of 16 she then became the proud mummy of a boy called Rush who is the spitting image of her!
It was after this break that Clare took "Pay" on loan with a view to learning side-saddle together. Unforeseen circumstances meant it was a further two years before Clare and Pay really got going but now that they have, they absolutely love it and have no intention of stopping!
Plenty or encouragement from SSA members has helped them in their first competitive season, collecting many rosettes, a few bottles of wine and even an Easter egg! The pair have learnt so much, made many new friends and had heaps of fun all along the way. They are very excited to be taking part in the New Year's Day parade. Give us a wave as we pass by!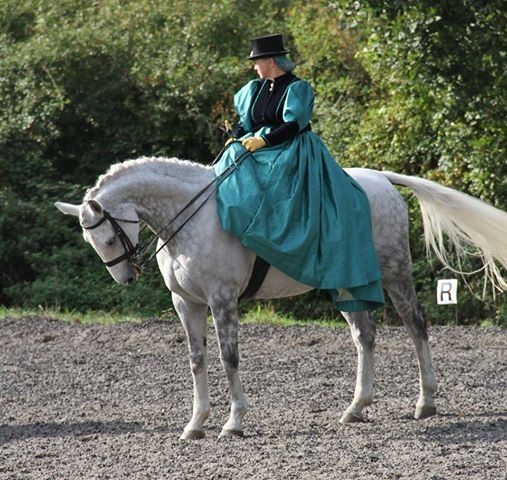 Bandon Lad ridden by Sarah Seabrook
Rupert, as he is known is a 13 year old middle weight hunter and I have had him for two and a half years. During this time Rupert has taught me a lot, we have done lots of showing astride with multiple wins at various levels. We are now embarking on our side saddle adventure together, although Rupert has been doing it a lot longer than me and has considerable wins under his belt with his previous owner and currently with a friend of mine he is still happy to put up with me not getting it just right! Which is a bonus as I am absolutely hooked on riding aside.
This will be our first New Year's Day parade and I am very much looking forward to taking part.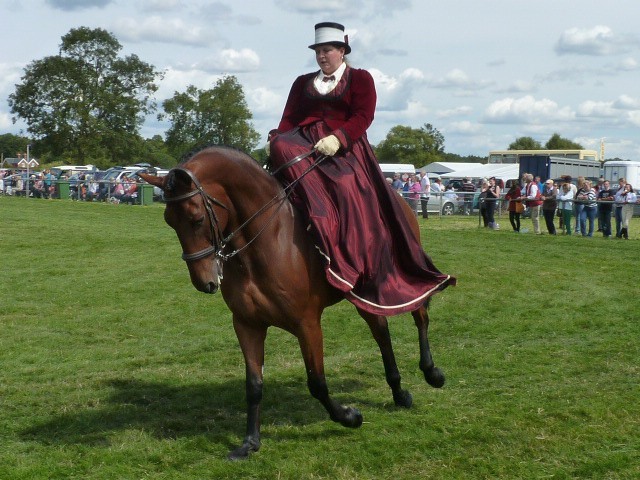 Palladian ridden by Amanda Firman from Kent
I have worked as an assistant administrator in a nursing home for nine years. I have always loved horses since I was a child and finally owned my own horse only a few years ago. I am very interested in period costume and love the elegance of side saddle. I started riding or dabbling in side saddle over a year ago. I purchased Palladian, otherwise known as Ted, in August this year and after two weeks we entered into our first county show in the concours d'elegance class, which is a side saddle period costume class. I have quite a few health issues, however my horses give me the determination to carry on, and the knowledge that someone else is always worse off than me. Ted is a perfect gentleman and I have lots of plans to compete him both astride and side saddle in 2015. God help my husband!!!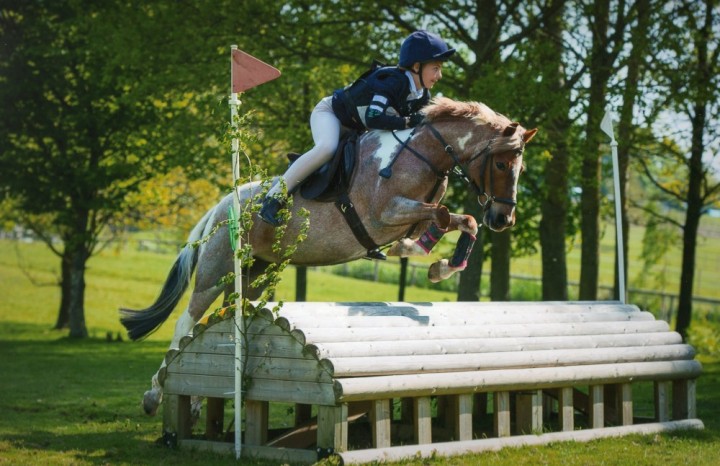 Sophie Moss and Weggs Tanera More
Leaping into the Side-Saddle Team is Sophie, who is 11yrs old and an active member of the Old Surrey and Burstow Pony Club. She competes successfully in eventing, show jumping, tetrathlon and dressage, as well as mounted games on her other pony. She competes in WHP at county level with both of her ponies.